3 Commonly Used Scams To Avoid When Selling Your Motorbike
5th July 2019
Selling your motorbike, whether it is your pride and joy or not, will always bring up worries in your head. When parting with a machine, you will want to know that you are getting the best value for money.

While there are many genuine people out there who will want to buy your bike, like any sale, there's always the risk of being targeted by a scammer. As motorbikes are pretty valuable, scammers often target sellers to short change them and make more money for themselves.

Luckily for you, we've seen scammers like this at work, and there are a few tactics that they consistently use. Let's take a look into the mind of these people and help you avoid interacting with them.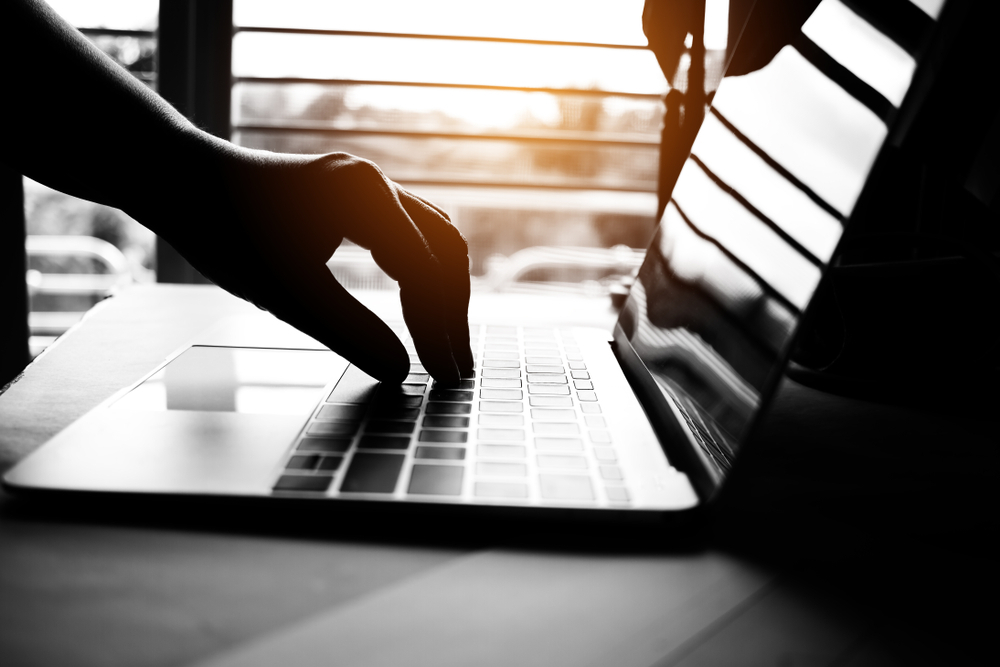 Who do the scammers target?
Scammers will target almost anyone. With more and more used vehicles being sold online through various platforms, it's hard for you to know who you are selling to, and likewise who you are buying from.

They often target listings which they know will have some value to them, whether they're rare models, are hard to come by parts or even just retail at a good price.

What are the most common scams?
Online Marketplace Scams
As mentioned above, more and more of the vehicle selling industry is moving online. Through the creating of platforms such as eBay, Craigslist, Gumtree and even Facebook, more vehicle owners are taking it upon themselves to sell their vehicles.

Most scams that occur on websites and platforms such as these involve buyers promising to pay money "as soon as they get paid" or are "waiting for x to pay them in an hour" and they'll be back to pay you, or even that their friend will pay more than you're asking for and that you are to forward to difference to the buyers account. The transaction will bounce, but your payment of the difference won't, losing you the vehicle and your money,

Some buyers on these platforms may try and play with your emotions and use sob stories and made up tales to get you to pity them. Just be aware when interacting with anyone on these platforms that, if it sounds too good to be true, it probably is.

Stolen Swaps
Have you mentioned in your listing that you're willing to trade your vehicle for something that you want? Don't be surprised if someone contacts you and offers you what you've asked for.

However, before you get excited, it's important to do your research. While many people are more than happy to trade their vehicles for something else, the main question you need to ask yourselves is why? Why are they wanting to trade? Don't just accept their offer, get some more information off them, about why they want to trade, as often people who offer vehicles for trade so readily – especially if the specs are a lot better than the vehicle you are selling – can often be scammers who are trying to shift a stolen vehicle.

Again, if it sounds too good to be true, it most likely is. Don't be afraid to ask questions of your buyer – especially if a vehicle trade is on the table.

Fake Emails
We've all had fake emails come into our inbox at one time or another, but it can sometimes be really hard to tell which are real and which are actually fake – unless you know what you are looking for.

Check that all the payment confirmations are from valid payment vendors such as PayPal before you hand over your vehicle – you don't want to check your bank account to find you've been had when someone else now has your vehicle and you got nothing for it! Even if you track the buyer down, the chances of your vehicle still being in their possession or even in the same country are pretty slim.

How to avoid common scams

So, not that you know what the most common scams look like, how can you be sure that you will avoid falling victim to them?

The best was it to approach every sale the same, no matter how much is offered, and that is with caution. Don't be afraid to hold back on accepting an offer if something doesn't feel right, and always ask questions from the person who you are selling to is something feels off.

Double check that every payment confirmation email you receive is from a legitimate source – a quick google of the email address that the receipt is sent from should be able to help you in determining the legitimacy.

Never part with your vehicle until you have the money in your account. Don't let scam buyers abuse your good nature and make you believe that your payment is on the way.

Finally, you could always use a reputable service like us here at We Want Your Motorbike. We're completely transparent from the get-go, and our years of experience in buying pre-loved motorbikes mean that we're trusted buyers – and sellers, too!

What Our Customers Say…
We've helped thousands of motorbike owners sell their machines with our hassle-free process. Using a service like ours, you cut out the possibility of coming across a scammer and losing your bike and your money at the same time.

Accepted the offer that was way better than I was expecting…

"At first I really struggled to sell my bike privately. I filled in a quick form online and they called me the next day (just once which was good as I hate being bombarded with calls). Mark was really clear and open on the phone. I then called back the next day and accepted the offer, which was way better than I was expecting. There was no hidden charges at any point. On collection (Charlie I think his name was) was early friendly and polite which made me feel a lot more at ease. The money was in my account before the bike was loaded into the van. I'd definitely use this service again. So simple and stress-free."

James

Easy, Fair and Honest…

"Easy fair and honest, was very happy I decided to use this company, made the whole experience of selling my bike simple and straight forward they did everything they promised."

Douglas

Excellent company to deal with…

"Excellent company to deal with, from the initial phone contact through to Andrew coming to assess my motorbike and taking me through the process of the quick and easy sale. I would highly recommend this company to anyone thinking of selling their motorbike."

Keith


We take the stress and strain out of the process of selling your motorbike – especially when it comes to avoiding scammers. Our easy, free motorbike valuation service offers you a price of what we think your bike is worth in minutes, and we'll gladly chat through our offer with you, too!

So what are you waiting for? See how much you could safely sell your bike for today