Why We're The UK's Leading Motorbike Buyers
12th February 2019
Here at We Want Your Motorbike, we pride ourselves on being the UK's leading bike buyers.
If you're looking for a quick and easy way to sell your bike, simply enter your reg number below and get your free & accurate valuation.
We're firm believers that we've established ourselves as the leading motorbike buyers in the UK, but what sets us apart from the competition?
Well, not only are we one of the most experienced buyers around, having bought thousands of motorbikes over the years, but we're also one of the most trusted, according to our customers' reviews and ratings.
Not only this, but we continually strive to provide a service which is quick and easy to use, allowing you to have money in your account and your bike collected in just a couple of days.
Best of all, we offer a stress-free and simple way to sell your motorbike with no haggling and no time wasters!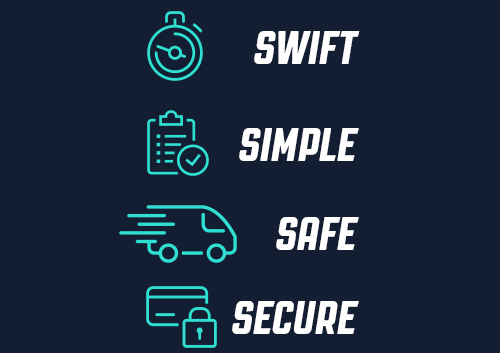 Why Sell with We Want Your Motorbike?

Reliability

First and foremost, we provide a service that you know you can trust, buying more bikes than any other service in the UK.

Since we started business back in 2010, we've bought bikes from thousands of satisfied customers, with an average valuation and price paid of £3,300.

But don't just take our word for it. We're also one of the most trusted services out there, with our customers awarding us an average rating of 9.4 on Trustpilot.

Swift Service

One of the best things about our service is just how quick the whole process can be. If you're wondering how much your motorbike could be worth, all you have to do to get started is enter your vehicle registration number and some basic information which just takes a couple of seconds.

From here, one of our expert team will be on the job, assessing your bike and working on a valuation to make you an offer within 24 hours.

Then, if you choose to accept, we can come and collect the bike within 24 hours as long as you're located on the UK mainland and transfer you the money straight away. It's that simple!

Simplicity

One of the biggest problems with trying to tell a motorbike is the inevitably haggling and time wasting that come with it, but our process is incredibly simple and straightforward.

That's because once we've made you an offer, that's the price that you'll receive, with no last-minute reductions and a guarantee that you'll receive 100% of the agreed price.

Safety & Security

When selling privately, there can also, unfortunately, be the risk that you might get scammed, or even have your bike stolen.

Thankfully though, you can rest easy when selling a bike to us, as we'll come straight to your door to pick the bike up.

Furthermore, we'll have the money paid directly into your bank account before we've even taken the bike away, which also removes the risk of a cheque bouncing once the bike has gone, or perhaps being paid with counterfeit money.
Benefits Over eBay/Private Sale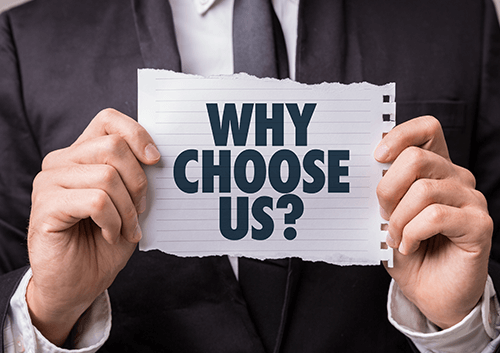 We often get asked why people should consider selling to us rather than doing so privately, or through an auction site such as eBay.
It's true that there are some definite benefits to selling privately or through eBay, primarily that you might end up getting a better price for the bike, but there are also many reasons why selling to us might be a better option.
To begin with, selling a bike is a time-intensive process. Aside from listing the bike and meeting up with potential buyers (and plenty of timewasters) to show them the bike, you'll also have to spend time making sure that it's always well maintained and clean, to keep it in the best condition.
Secondly, when you do find a buyer, there's no guarantee that you're going to receive the price that you listed it for. In fact, this is very unlikely to be the case, as most private buyers will expect to be able to haggle you down on the price.
There's also the unfortunate chance that you might get scammed, or you might run into another issue which means that you don't get paid in full or are sat waiting for your payment, such as the buyer's payment card having expired for example.
In addition, consider the fact that you'll be advertising all of the details of your bike and where it is located for the world to see, which could lead potential thieves right to the bike.
Expert Tips

To ensure that we can give you the best price on your motorbike, make sure that you provide as accurate a description of your bike as possible. If we find that the bike isn't in the condition you described, we may have to deduct from the offer.



If you do choose to sell your bike privately, be very careful what details you share with potential buyers and be sure to ask for identification before selling.



Remember that there's no obligation to accept our offers, so feel free to simply use our service to get an accurate, fair and quick valuation of your bike.
Testimonials
Excellent service and price.
Responded within about two hours of submitting the form with a very good price for the bike. This was around lunchtime Friday and they arranged collection at 9am Saturday. The inspection of the bike and handover took around 30 minutes and money was transferred within 5 minutes directly to my account.
Nathan
An excellent service throughout
An excellent service throughout, very transparent transaction, would definitely recommend to anybody. Andrew T gave a thorough and honest inspection of my bike and I was impressed with the ease of it all. Good job folks, very happy customer here!
Glyn Barnes
An absolute pleasure to deal with
An absolute pleasure to deal with. Online quotation was never quibbled, no haggling. Darryl on the phones was friendly and professional. Andrew who collected the bike was thorough and a lovely bloke to boot. They made the job of paying BMW finance directly a doddle. Maybe could've got a couple of hundred more selling privately but I don't think it's worth the hassle. I would definitely use them again.
Andrew
Excellent service and a fair price
Excellent service and a fair price for the bike with no attempt to bring the offer down on the day of collection. I was paying off finance and the team made that process smooth, showing evidence of the payment to the finance company and allowing time for me to validate the payment independently with the finance company. Sad to see the bike go, but We Want Your Motorbike made the whole process smooth and uncomplicated.
Graeme
Perfect
A really great, straightforward, no time-wasting way to sell a bike. Offered the best deal, and no quibbling on collection. Money straight in the bank in a couple of minutes.
Kevin
Found these after a quick "Google"
Found these after a quick "Google" and I'm glad I did. With good Trustpilot reviews I gave them a chance. They paid a fair price with no markdown or haggling on collection. The driver was on time and courteous with payment made almost immediately. Very smooth and professional service. Thank you. Recommended.
Anthony Elkins
So, if you're wondering how much your second-hand motorbike could be worth, all you have to do to get started is click the "Value My Motorbike" button below then enter a few details and we'll get to work on putting together a personalised used bike valuation for you and reply to you within the next 24 hours.